How AdvicePay Enables Financial Advisors to Bill Recurring Financial Planning Fees
Invoicing and billing is a required element for any business, regardless of size; however, it can also be an unnecessary expense that can quickly become a burden. This is due to the software, stamps, paper, and employees that are all part of the process.
But for financial advisors that have chosen the smart option and implemented the retainer model, that burden can become bearable.
The solution? Recurring billing with AdvicePay.
What comes after AUM?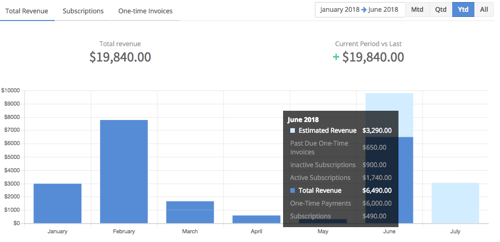 The assets under management (AUM) model has begun to shift from products and sales to ongoing advice and relationships. This fee-for-service financial planning model is where a client pays for advice rather than strict remuneration by product sales. Another driving force is that a large portion of the population, particularly Gen X and Y, may be interested in financial advice, but are unable to invest in it under an AUM model.
Why choose AdvicePay?
AdvicePay takes the hard work out of the retainer billing process. Important features include the following:
Subscription Billing
All you have to do is select the payment amount and the payment frequency, and AdvicePay takes care of the rest. AdvicePay simplifies the business process by catering to the needs of you and your customers.
The system automatically generates invoices on your behalf, which frees up time for you to focus on taking your business to the next level.
This dynamic billing system completely automates and streamlines your entire sales process, which makes a huge improvement to the overall customer experience.
Client and Advisor Portal
It is important that there be a strong and trustworthy relationship between client and advisor; providing your clients with access to their own personal dashboard is one way of achieving this objective.
The AdvicePay system is completely transparent, allowing customers to view invoices, manage payments, and change their banking information when required. Advisors also have their own portal where they can quickly access client information at the click of a button.
RIA Compliance
AdvicePay keeps up-to-date with the latest regulations to ensure they are compliant in all areas.
Custody is avoided because the system does not allow financial advisors access to client billing information.
AdvicePay is that it avoids RIAs taking custody over their clients' funds, thereby securing your compliance. In fact, the system was built to avoid triggering custody completely. The client remains in control of their funds at all times.
View all AdvicePay Features, including integrations >>
See AdvicePay in Action